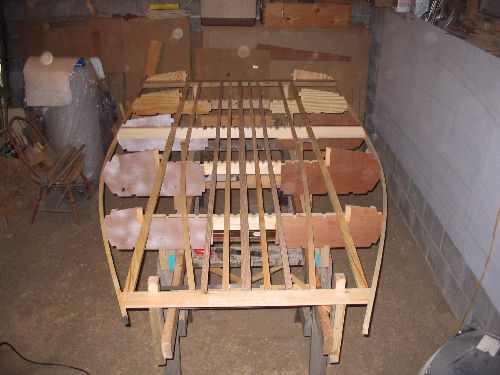 The bottom all framed up.
Ready to turn over.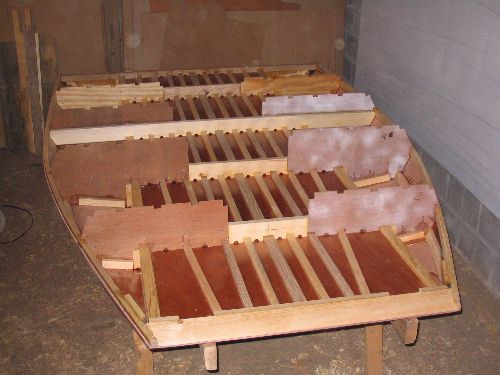 Right side up!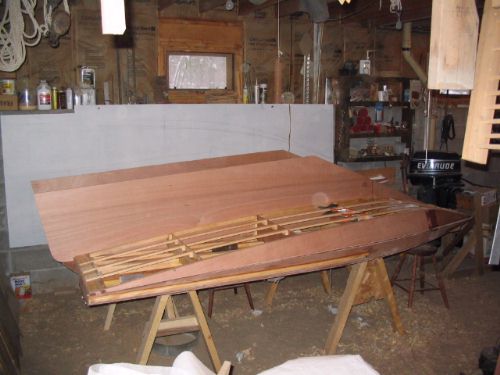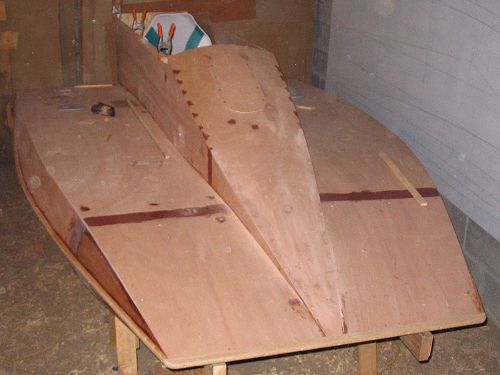 The carpentry is done.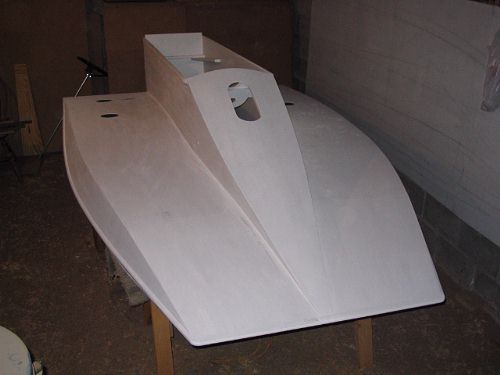 A bit of paint brings it all together....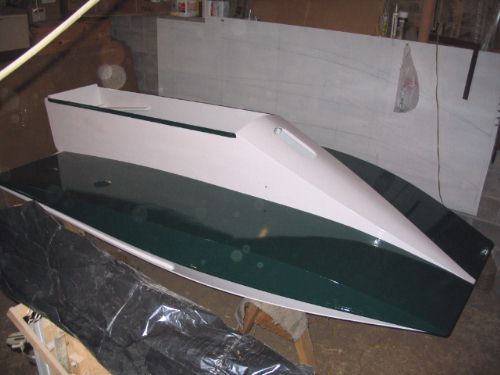 Ready for rigging! Is it spring yet??
Finally, outside and on the trailer.
First test, April 15, 2006. Already 3-4 mph faster than the Tunnel Mite!